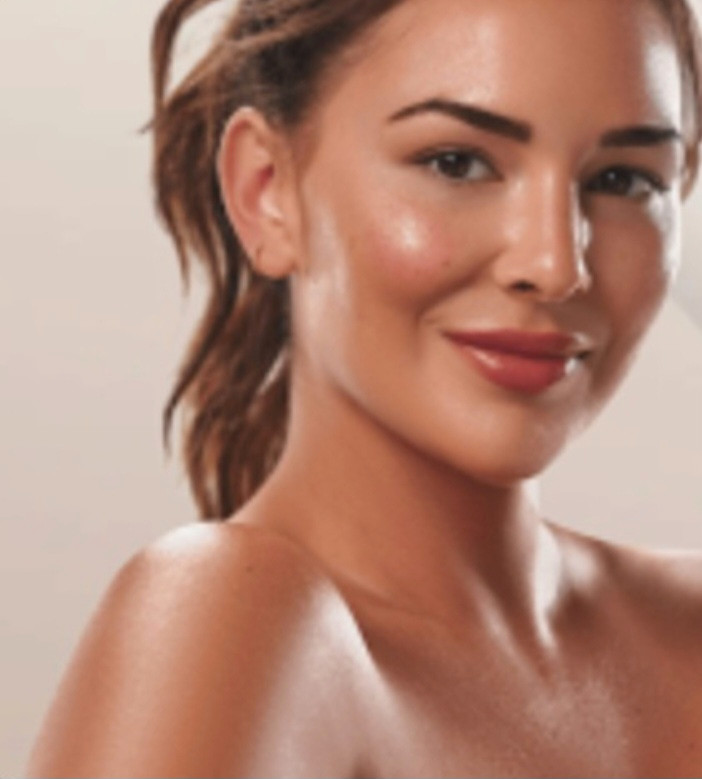 Winter is coming soon if you are looking for a skin pick me up then you have found the right place. Please call or text to schedule your complementary consultation and to book appointments 403 614-2515 Monday- Saturday 10am-7pm earlier or after hour appointments available upon request. This is a list of the services I am offering.
MICRODERMABRASION-Face $65 + neck, decollete $75 This is an exfoliation process that gently removes the outer layer of your skin, where the dull, dead skin cells lie. The treatment uses tiny crystals that break up these cells to reveal the smoother softer skin underneath.
*Treats fine lines and wrinkles
*hyperpigmentation,
*age spots and brown spots
*enlarged pores and black heads
*acne & acne scars
*stretch marks
*dull looking skin completion
*melasma
*sun damage
MICRONEEDLING $125 A cosmetic procedure that involves repeatedly puncturing the skin with tiny, sterile needles this helps stimulate your skin's healing process, so it produces more collagen and elastin . TREATS a wide range of skin conditions including,
*acne scarring
*surgical scars
* other scars
*burns
*enlarged pores
*wrinkles,
*stretch marks.
MICRONEEDLING W/ RADIOFREQUENCY $150 The combination of the two generates new collagen and tissue for smoother, firmer, more toned skin.
LED THERAPY $40 Red and blue lights are used in several skin treatments. Red LED light acts on cells in the skin known as fibroblasts which helps with collagen production and in healing wounds. If you have had skin resurfacing studies have shown that this form of light therapy is effective as it lowers redness, swelling and bruising and speeds up the healing process.
Blue LED light therapy uses blue light wavelengths to penetrate the skin and kill acne causing bacteria. This is great to treat acne, improve skin texture and tone your skin.
RADIO FREQUENCY TREATMENT face $75+ neck and decollete $90- This helps reduce wrinkles, improves the skins overall appearance, by increasing collagen production in the face and body. This is done by using a electromagnetic device that generates heat to stimulate the production of collagen, elastin and new skin cells. It can help to firm and lift sagging skin.
DERMAPLANING $65 + facial $80 Dermaplaning is a cosmetic procedure using a special instrument that shaves away the uppermost layers of your skin. Helping reduce the appearance of acne scars and other skin imperfections by revealing skin that is newer and undamaged.
FACIALS-
*SKIN BRIGHTENING FACIAL $75- This facial naturally brightens the complexion of the skin, by providing a clear, magnificent glow.
*HYDRATING FACIAL $75- Great for dry skin! This facial incorporates surface & deeper cell rejuvenation that helps with reducing the appearance of lines and wrinkles, even out skin tone,
smooth the skin and restore a healthy glow once again.
LYMPHATIC FACIAL $85- A lymphatic drainage massage drains buildup of lymphatic fluid within the face. The gentle light massage enhances circulation in the face by delivering oxygen around the skin and pushing waste and toxins out of the lymph nodes.
LED FACIAL $85-boosts collagen production to smooth fine line and wrinkles, promotes skin elasticity, treats cystic acne and speeds up wound healing. Basically it is the best of the blue and red light therapy.
FIRMING FACIAL $85- this facial is a non-invasive treatment, the firming facial works by delivering radiofrequency energy to the deeper layers of the facial skin. The radiofrequency device works well for improving firmness and smoothness of the skin, particularly for boosting collagen production to address skin laxity along with lines and wrinkles.
ACNE FACIAL $75- using a exfoliating peel with ingredients (like salicylic acid or glycolic acid) it helps to speed up cell turn over, unclog pores at the source and keep future breakouts from forming.
Anti-AGING SKIN FACIAL $75- This facial helps tighten the skin, restore it's elasticity and the appearance of wrinkles. Can also help in reducing the prominence of dark spots and has a powerful hydrating and brightening effect.
IPL Laser- Please call to schedule a free consultation the cost depends on the condition being treated.
This is a cosmetic skin treatment to reduce the signs of aging, reducing hyperpigmentation, such as freckles, birthmarks, or age spots. Also can be used to treat unwanted hair.
*INVESTING IN SELF-CARE IS TELLING YOUR BODY HOW MUCH YOU LOVE IT*