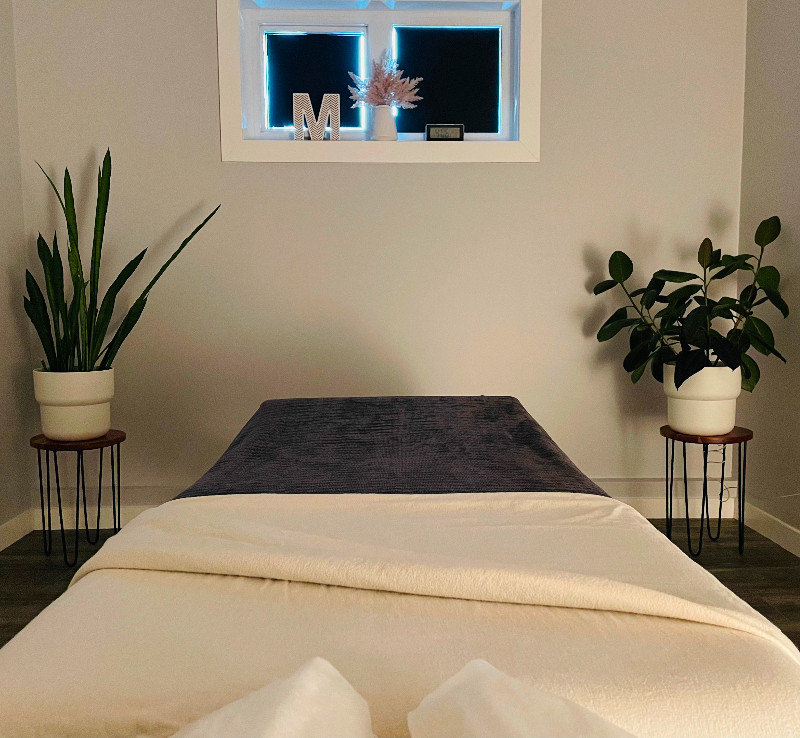 Massage can help reduce your pain, stress and enhance your health. It is not just a luxury. It's a way to a healthier and happy life.
Life is short. Your massage doesn't have to be, book your 90 mins today for only $70 on your first visit!
I'm offering a Swedish Relaxation and Deep tissue massage. My clean and cozy home-based studio is located at Walden SE, Calgary. Take advantage of my student rates of $50/60 mins or $75/90 mins.
These are extremely affordable if you don't have insurance or do not have enough funds on your health spending account but still wished to maintain your massage routine, relax or recharge your energy and still get a high-quality massage.
Try me and you won't be disappointed!
Book your massage today.⭐️⭐️⭐️⭐️⭐️
-Student massage cannot be claimed on benefits, so only cash is accepted.
-All linens are fresh n clean for each client.
-Only high-quality natural massage products are used
-Proper draping is used and required during all massage sessions.
-Inappropriate communication, behaviour or interaction is not acceptable and will not be tolerated.
Thank you for your support and looking forward hearing from you.
Em ‍
(She/her)
Strictly professional, no extra