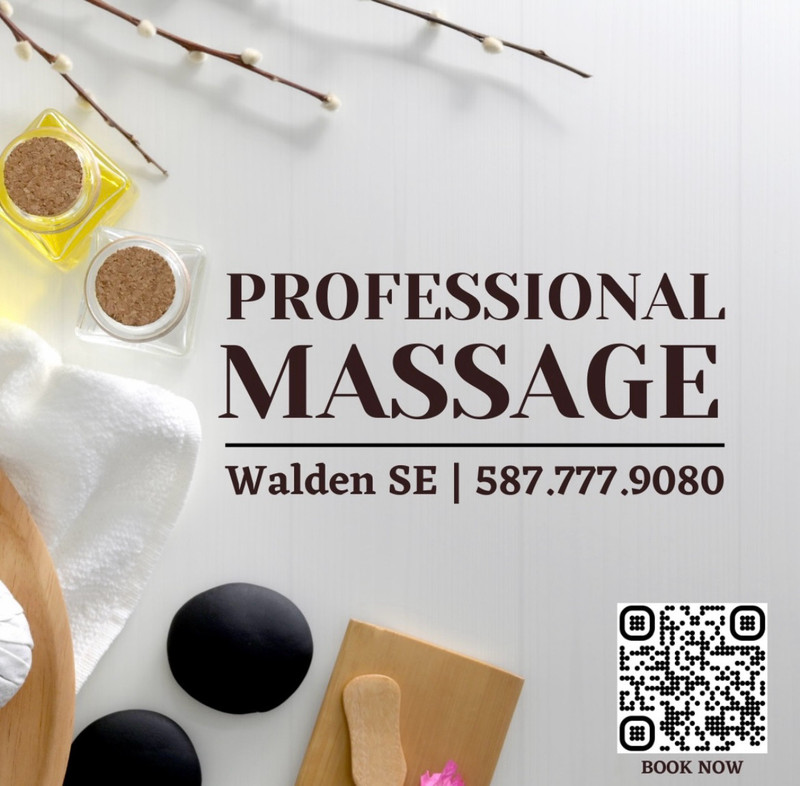 I'm a female spa massage practitioner offering professional deep tissue and relaxation massages.
Take advantage of my rates: $55-60min | $80-90min
My rates are affordable if you don't have insurance or enough funds on your health spending account but still wish to maintain your massage routine, relax, or recharge your energy and still get a high-quality massage. ⭐️⭐️⭐️⭐️⭐️
Book your appointment today!
Book online https://bio.site/wavemassageyyc or
Text only: 587.777.9080
Location: Walden Path SE
*Strictly Professional*
Draping is required, and No extras
Please don't ask about it, you'll be blocked.