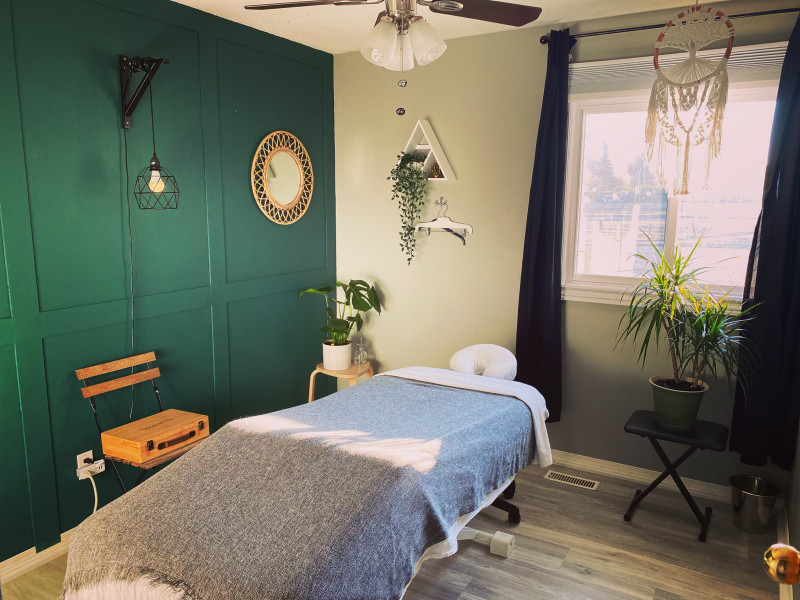 Equilibrium Massage
Professional services only.
Call/text Yvonne at (587) 707-4873
Hours vary between 9AM-6:30PM depending on the day.
Pain management can be difficult if you don't have the proper support. At Equilibrium Massage, we don't just spread oil on your body, we work with you to find the cause of your pain to assist you in your self care journey.
Our modalities currently include Rapid Neurofascial Reset, Cupping, Hot Stone, Trigger Point Therapy, Therapeutic, Deep Tissue and Relaxation Massage. You can choose one or a mixture of modalities while you lay on a heated table, allowing your muscles to relax deeper.
We have experience treating, but not limited to;
Migraines & Headaches
Shoulder impingement & Frozen Shoulder
Tendinitis & Carpal Tunnel
Low Back Pain & Sciatica
Knee Pain
Plantar Fasciitis
ALS
Our treatments vary in length from 30 minutes to 120 minutes.
Rapid NFR is the only treatment we are offering in 30 minute sessions.
Cost: (+GST)
$85/ 60 minutes
$125/ 90 minutes
$170/ 120 minutes
Rapid NFR, and Hot Stone Rates differ.
Please note that this is a pet friendly home based clinic, located in Marborlough Park NE. appointments are necessary and won't be made until your health history and consent form has been submitted. Photo ID will be requested at my location prior to treatment.