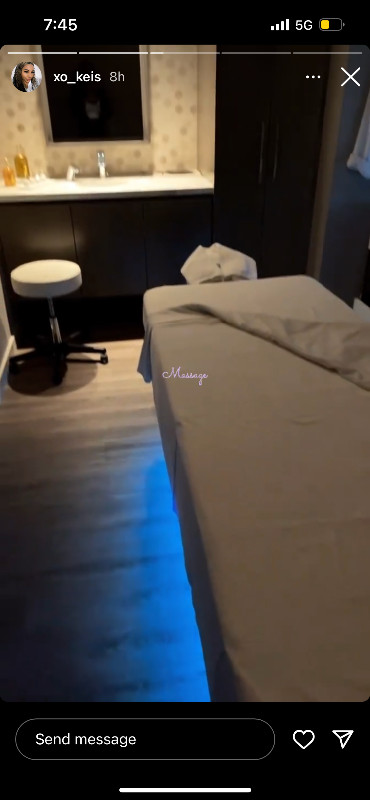 What is sensuaI massage therapy?
SensuaI touch therapy is a beautiful gift you can give to herself. To lay back, relax, and open themselves up to a liberating sensuaI journey that's all about them.
When you makes an appointment with Doctor M, you're assured a safe, respectful and confidential experience, where your daily stress is relieved and feminine energy released — all without drama or complications.
On a higher level, sensuaI touch therapy can help you learn to better connect to their selves. For example, it can reawaken dormant feelings and low Iibidos… it can help you regain confidence stemming from negative intimate experiences…
Sessions begin with soft strokes designed to regain your senses, build trust, and ease the guest into more intimate touch. I'll then apply warm silky oil to your back, neck, shoulders, arms and legs — before slowly making my way toward other areas.
Technically to be clear what I do is by definition to include TANTRlC/YONl some deep tissue work , Thai, Aromatherapy and Balinese in a span of 90mins. With a feather-like touch, the highly rewarding sensuaI therapy has many scientific proven benefits. Gently caresslng your oiled body — Its a nice cocktail of different kinds of massages perfected into one.
I just want my clients to know this is not a sexuaI service. Although there is slow teasing and tantalizing build up & arousaI. Im still a RMT who provides the same muscle relief, pain easing, and massage as any other masseur, I do provide insurance receipts . I think it's the authentic concern I show for each and every guest's happiness and satisfaction. And my professional firm yet sensitive approach quickly puts you at ease.
To me, providing this service is a privilege — and I have a deep admiration and respect for anyone of my clients. I use 9 years of expertise as a professional masseur and knowledge of the human body and wellbeing, as well as the natural primary body technique processes to create an overall good time. It's something intuitively sense before, during and after each session.
Text me for more info or to schedule 😉
60mins-$60
90mins-$80