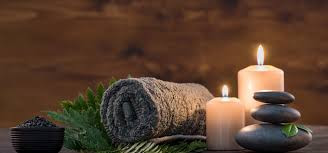 Come for a relaxing time with a licensed esthetician in a home spa.
Open Monday to Sunday 8am to 9pm.
Full body scrubs and full body treatment from facials to back facials. Waxing (Sugaring) also available on all parts of the body. Please be at least 3-4 weeks post shave/wax.
Skin Tightening RADIO Frequency and Laser Lipo also available at this Home Spa.