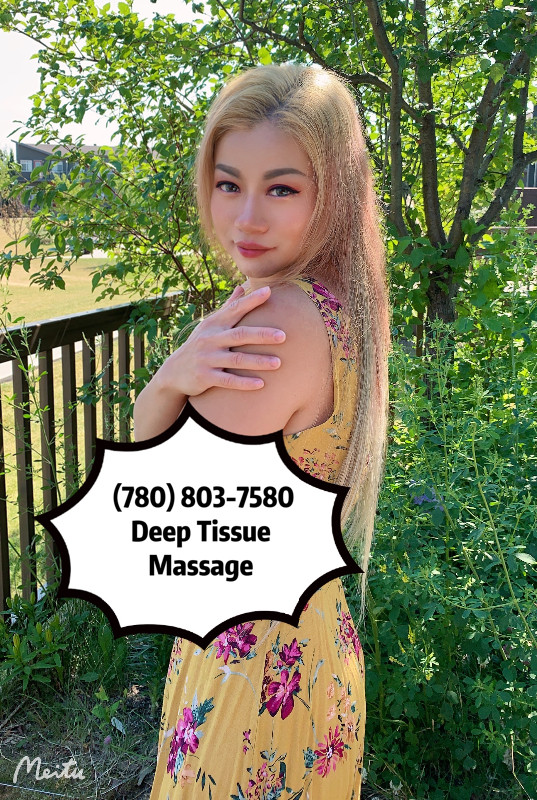 Enjoy professional treatment services in a very clean and peaceful space to maintain your body. It's a great way to care for your body and treat yourself. Receive a consistent and professional high quality DEEP TISSUE therapeutic massage with every visit.
I am Registered Massage Therapist. Graduated from Makami College with 3000 hours of training.
Shower Available.
Notice : Draping Required!
Professional Only.
Non-Sexual Services. NO EXTRA.
Debit/Credit Machine, E-transfer, Direct Billing, Blue Cross and Receipts for Insurance Available.
Does not provide 30mins
▷Deep Tissue
▷Myofascial Massage
▷Myofascial Stretching
▷Trigger Point Therapy
▷Lymphatic Massage
▷Advanced Neuromuscular Therapy
▷ Gua Sha
▷ Cupping
▷ Back Walking
Working Hours:
Sunday: OFF
Monday: OFF
Tuesday: 10am-6:00pm
Wednesday: 10am-6:00pm
Thursday: 10am-6:00pm
Friday: 10am-6:00pm
Saturday: 10am-6:00pm
By TEXT Appointment Only :
(780) 803-7580
I don't respond to block numbers, unknown number, kijiji app.