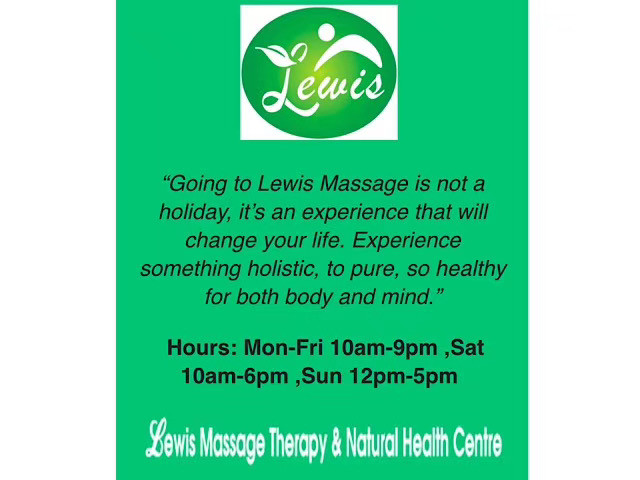 Direct Billing to Blue Cross, Sun Life Financial, Great-West Life, Manulife, Cowan, Desjardins Insurance, Johnson, Johnston Group( include CINUP and First Canadian benefit plans), Medavie blue cross and Green Shield Canada.
Lewis grew up in a famous traditional Chinese Doctors' family. She has excellent knowledge and experience of traditional Chinese Medical treatment. Member of Natural Health Practitioners of Canada
Hong, R.Ac. is a registered and licensed Acupuncturist, is dedicated to helping patients effectively manage their health through acupuncture. She has a wealth of knowledge from both Western and Chinese Medical training. She has a masters' degree in cardiology and after 8 years of medical training in China she worked as a physician in a University hospital and gained 8 years of clinical experience. She also completed a 3 year acupuncture program at GrantMacEwan University with distinction. As a cardiologist she has an advantage in helping patients understand and help manage their particular symptoms. She is dedicated to helping you feel better in health.
Lewis Natural Herbal Massage — $110/hr , Deep Tissue Massage—————-$110/hr
Chinese TuiNa , Swedish Relaxation Massage , Acupressure Massage , Acupuncture , Guasha , Cupping , Herbal Foot Bath & Reflexology
Rates: 30 MIN — $70+GST , 45 MIN — $85+GST , 60 MIN — $100+GST
We have both Male and Female therapist available.
Location: 123-12222 137 Ave(White Oaks Square in Shadified salon)
Hours: Monday-Friday:9am-9pm.
Saturday: 9am-7pm
Sunday: 9am-7pm
www.Lewismassage.com
Booking an appointment please text ,call 587-930-2016 ,780-901-7618
Or click on:
lewismassagetherapynaturalhealthcentre.clinicsense.com/book
By appointment only
Full or Part Time Registered Massage Therapist Required, any inquires please phone(780-901-7618 or email resume formula