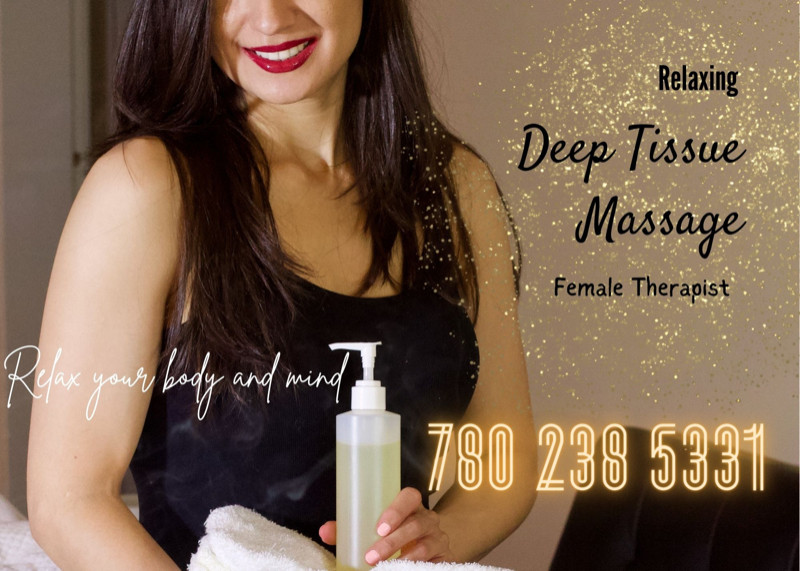 DRAPING WITH A SHEET IS REQUIRED AT ALL TIMES.
STRICTLY PROFESSIONAL MASSAGE, NON-SENSUAL.
Experience a healing massage treatment today by a female massage practitioner. Appointments available for early mornings and afternoons in Edmonton. Located near kingsways area.
Massage treatment includes back, neck, shoulders, arms, feet and lower leg massage using natural oils and fresh linens.
Regular massage therapy benefits include:
+ improved skin & muscle tone
+ improved range of motion in joints
+ decreased discomfort in joints & muscles
Call or text to book a morning or afternoon appointment (780) 238-5331.