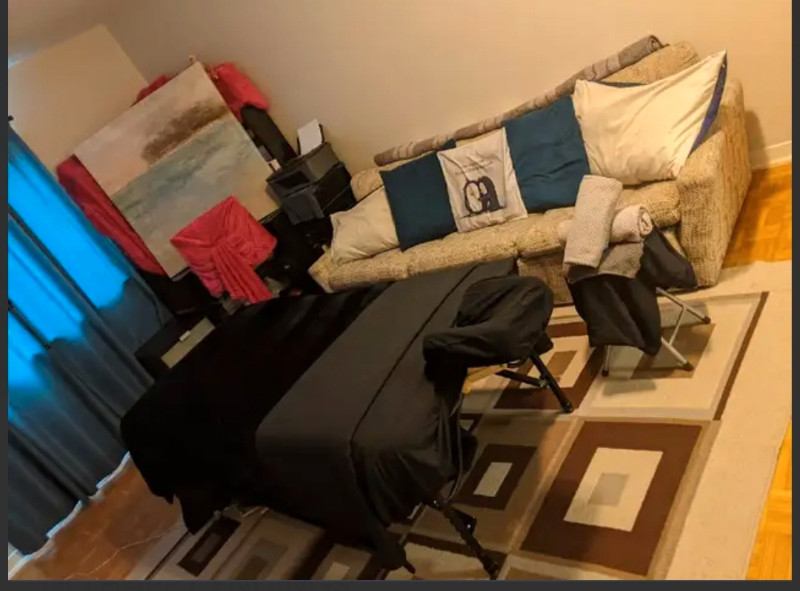 NO HAPPY ENDINGS.
New Kijiji guidelines prevent selfies, if you want to see me or learn about me visit my website. www.jacquelynngouldrmt.com
If you have concerns regarding pain or stress then I believe my unique style of massage and reiki techniques can help you manage chronic stress from life, physical and emotional pain.
Reiki originated in Japan as an extremely relaxing stress reduction technique. It is similar to meditation using guided touch and promotes healing on physical, emotional and spiritual levels.
Benefits of Combining Reiki with Massage Therapy
1) claim the service through your insurance
2) it's more relaxing and more effective after a relaxing massage to prepare you
3) if you're skeptical or you change your mind about trying it, or if it seems more suitable for your needs you can switch to massage therapy
My name is Jacquelynn Gould (text me at 647 509 1631) and I am a Registered Massage Therapist in Mississauga.
Book NOW: https://jacquelynngould.clinicsense.com/
Visit my website: https://www.jacquelynngouldrmt.com/
Read my google reviews: https://g.co/kgs/6QMgnc
I am a Registered Massage Therapist – Certified with the CMTO – Insurance Receipts Provided. I have a diploma in massage therapy provided by the Royal Canadian College of Massage Therapy.
I am a certified Reiki Practitioner – my instructor is a Reiki Master (the power of healing) and the former director for the Canadian Reiki Association.
I am a certified Thai Massage Practitioner – via the Master instructor at Thai Massage Toronto.
ZERO TOLERANCE FOR HARASSMENT.