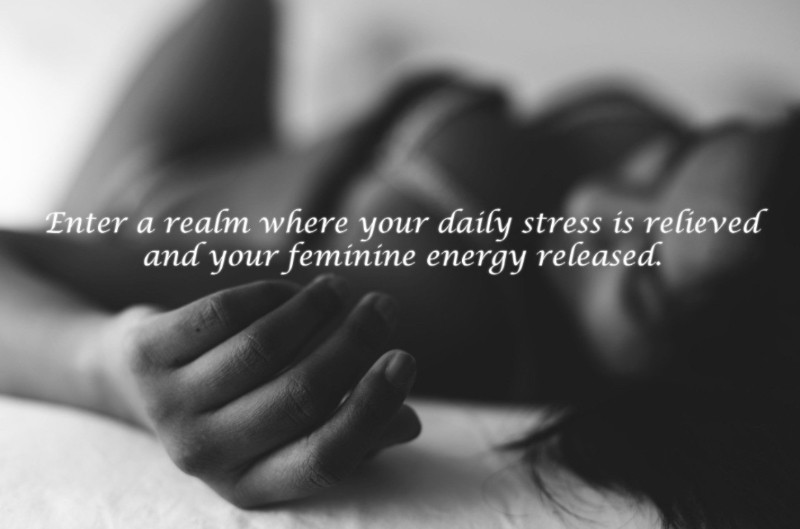 Close your eyes. Turn off your mind. And open yourself up to full-body bliss.
Experience a unique hands-on approach to your personal pleasures, where the focus is on you and only you.
Sessions conducted in a non- judgmental atmosphere of trust, professionalism and respect. All limits respected at all times. Located in a safe, clean residential luxury doorman building in Old Port, Montreal
Known as Doctor S, I am a warm and welcoming black educated youth-aged professional. Average height & weight, fit, cute, clean-cut. As your guide and facilitator, I consider it a privilege to provide this service, and have deep admiration and respect for any woman who empowers herself to take ownership of her body and soul in this way.
About You:
You're a believer in self care and the importance it plays in both your physical and mental wellbeing. You seek to unlock your body's full potential via therapeutic touch focused on pleasure-receptive areas.
You're open to alternative bodywork modalities designed to elicit heightened sensations and a euphoric sense of release.
What to expect:
The therapy begins with several minutes of slow, tantalizing touch about your upper and lower body before seamlessly transitioning to more pleasure-sensitive areas.
Sessions do not include any type of muscle manipulation or deep tissue massage, but rather, soft meditative touch. Throughout the hour, you'll experience a medley of rhythms, pressures and intensities edging you closer and closer to the ultimate state of bliss.
Other than that, nothing. Just turn off your mind, lay back and open yourself up to a liberating, transformative experience. The hour is all about you.
Benefits:
Massage touch therapy appeals to all ages for a wide range of reasons. Among them:
It can help satisfy your natural longing for massage touch if: you've been pouring untold hours and energy into your career or family at the expense of your sensual self. you're in a relationship where your needs are being neglected — but you don't want to stray. you recently went through a breakup, miss intimate touch, but are not yet ready to date. Experienced touch deprivation during the pandemic.
Can also:
help rev-up and reawaken dormant intimate feelings.
help you discover your body's potential for reaching peak pleasure – that has up to now eluded you. help you release built-up tension with deeper, more intense and more frequent waves of pleasure. help you better understand your body's hot buttons – so you can communicate them to your partner. help you overcome negative associations, or regain confidence stemming from bad intimate experiences.
Additionally, it can: be an item to check off your bucket list if you are an adventurer — or seeking to "find on" in a judgement- free zone.
deliver quick, convenient, uncomplicated release if, for whatever reason, you're going through a dry spell. provide a safe, "me-time" indulgence and escape after a long stressful day.
I'm a registered massage therapist that can provide insurance receipts
View original article here Source