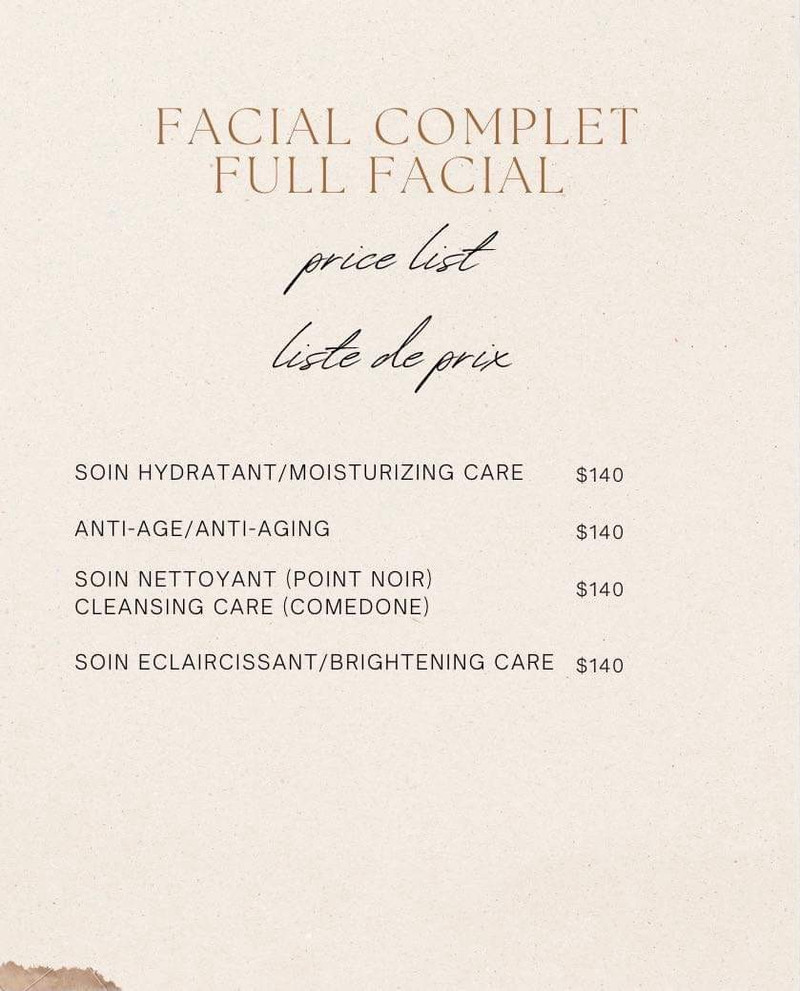 Facial Complet / Full Facial:
Selon votre type de peau et vos besoins, comprenant un nettoyage en profondeur,
un traitement, un massage et un masque.
Depending on your skin type and needs, including deep cleansing,
a treatment, a massage and a mask.
*
Soin Hydratant: Hydratation de la peau, de la surface jusqu'au derme.
Moisturizing Care: Hydration of the skin, from the surface to the dermis.(140$)
Anti-Age: Atténuation des rides, Raffermissant
Anti-Aging: Wrinkle reduction, Firming (140$)
Soin Nettoyant comédon (point noir): Un nettoyage en profondeur et un masque.
Cleansing Care (comedone): A deep cleansing and a mask. (140$)
Soin eclaircissant: Pour un teint clair et sans taches.
Brightening care: For a clear complexion without spots. (140$)
–
Rue Sherbrooke à deux pas du métro Sherbrooke.
–
Street Sherbrooke , a stone's throw from the Sherbrooke metro station.
View original article here Source