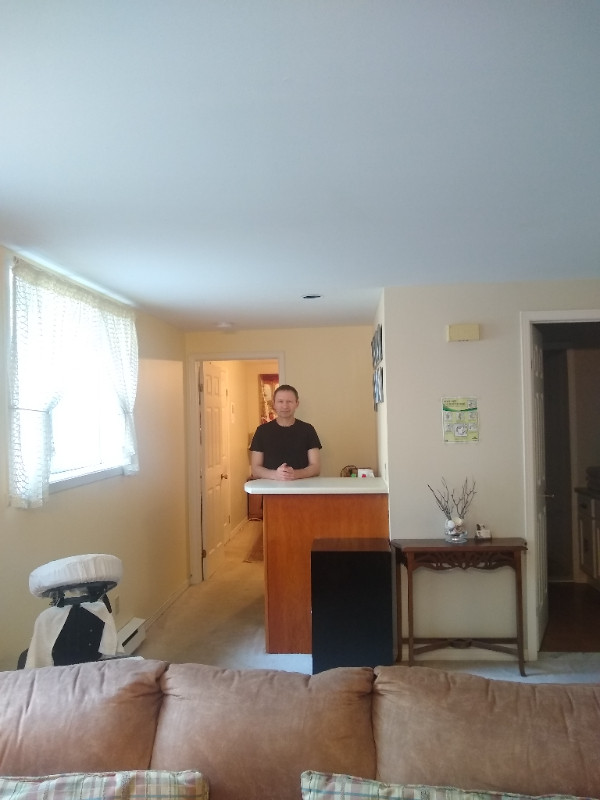 (English text follows)
Un massage professionnel pour votre santé. Endroit très propre, service secouritaire.
Massotherapeute autorisé (reçu assurance) homme vous propose massage suédois, californien, lomi-lomi, sportif, anticellulite, drainage lymphatique, réflexologie plantaire, thérapie faciale, nerf sciatique, femme enceinte et enfant, massage sur la chaise et après chirurgie.
Reçu assurance, stationnement gratuit, salle de massage insonorisée avec la douche, aromathérapie, table chauffante, salle d'attente.
Ouvert la semaine 9:00-21:00, samedi 10:00-19:00. Tarif 1h-70$, 90 min-90$, 2h-120$, argent comptant ou virement interac. Après 5 visites 1 h gratuite.
Je vous rencontre a Montréal, Ahuntsic. Tel 514-730-4861. Visitez www massothérapievitalie.com pour information.
—————-
A professionnal massage for your health. Véry clean place, safe service.
Licenced massage therapst (insurrance receipt) man offers swedish massage, californien, lomi-lomi, sport, anticellulite, lymphatic drainage, réflexology feet, ssiatique nerve, pregnant woman and children.
Insurrance receipt, free parking, sound-proof massage room with shower, aromathérapy, heated table, whaiting room.
Open week 9 am-9pm, saturday 10 am-7pm. Rate 1 h -70$, 90 min-90$, 2h-120$, cash or interac transfer. After 5 visits 1 h free.
I meet you at Montréal, Ahuntsic. Tel 514-730-4861. Visit www massothérapievitalie.com for information.
View original article here Source