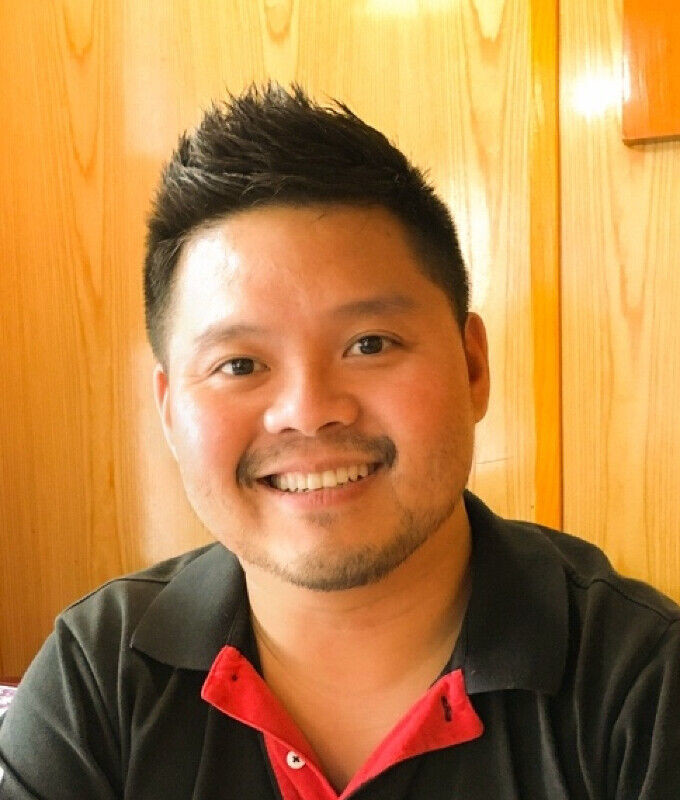 (English version below)
Massage Thérapeutique et Détente offert par un Aromathérapeute et Massothérapeute Masculin Agréé et Vacciné au centre-ville de Montréal à 80m du métro Guy-Concordia (stationnement publique sur la rue ou au coin sur rue Sherbrooke ouest).
Les courbatures, la douleur et l'inflammation vous dérangent? Des inconforts au cou, au bas du dos ou à la hanche? Douleur à l'épaule, blessures à l'omoplate, à la coiffe des rotateurs ou aux mollets? L'arthrite inflammatoire, psoriasis ou eczéma? Ou peut-être avez-vous simplement besoin de lâcher prise et de vous détendre avec un massage à l'huile du corps complet dans un environnement paisible? Je suis ici pour vous servir et vous guérir!
Pour en connaitre davantage, veuillez visiter le siteweb en cliquant sur le lien à droite ("Consulter le site Web")
*** L'EXPÉRIENCE ***
Une expérience de massage unique en son genre avec des mélanges d'huiles essentielles fabriqués à la main et adaptés à vos besoins spécifiques. Ma gamme de techniques de massage traditionnelles vous offre une relaxation complète de tout le corps, un soulagement de la douleur/tension, une meilleure circulation et une guérison émotionnelle.
*** VOTRE CONFORT ET SÉCURITÉ ***
Pour assurer votre plus grand confort et une santé optimale de la peau, les massages sont effectués sur une table de massage chauffante et j'utilise uniquement des huiles essentielles 100% pures et dérivées de plantes. La chambre est climatisée en été.
Douche et serviettes disponibles.
Contrairement à la grande majorité des massothérapeutes qui utilisent de l'huile d'amande douce, je n'utilise que de l'huile de jojoba dorée fraîche, chaude et de qualité supérieure importée d'Israël pour les massages, sans frais supplémentaires pour les clients. L'huile de jojoba est inodore et bien connue pour avoir une composition chimique qui ressemble étroitement au sébum de la peau humaine, elle est donc facilement absorbée et ne laisse pas de sensation huileuse et collante.
Des serviettes fraîchement lavées et de nouvelles housses d'appui-tête jetables sont utilisées pour chaque client et toutes les surfaces sont nettoyées et désinfectées après chaque séance.
*** SERVICES OFFERTS ***
Massage Guérison Ultime (Suédois + Tissus Profonds)
Massage d'Aro|Mathérapie Signature
Massage Suédois à l'huile
Massage Chinois Traditionnel
Massage Sportif des tissus profonds
Drainage Lymphatique Manuel
Parfumerie – Créez votre propre parfum!
Reçu pour Assurance en Massothérapie.
Tous les tarifs sont taxes incluses.
80$/1h
110$/1.5h
150$/2h
Dimanche à Jeudi: 1000h – 2300h
Vendredi et Samedi: 0900h – Minuit
*** POUR RÉSERVER ***
Pour connaître les disponibilités en temps réel et réserver en ligne votre propre expérience AroMass, veuillez SVP visiter le site-web.
https://www.aromass.ca
(438) 50-60-680
.
.
.
(English)
Therapeutic and Relaxation Massage performed by a Vaccinated, Certified Male Massage Therapist and Aromatherapist at the heart of downtown Montreal just 80m away from the Guy-Concordia metro (public parking on the street or along Sherbrooke St West around the corner).
Are aches, pain and inflammation troubling you? Neck, lower back, waist discomfort? Shoulder scapula, rotator cuff, calf injuries? Inflammatory arthritis, psoriasis ou eczema? Or perhaps you feel like you simply need to let go and relax with a full body oil massage in a peaceful environment. I am here to serve and heal you!
To learn more, please visit the website by clicking on the link to the upper right ("Visit website")
*** THE EXPERIENCE ***
One of a kind massage experience with hand-crafted essential oil blends customized to your specific needs. My range of traditional massage techniques offers you full relaxation of the entire body, pain/tension relief, improved circulation and emotional healing.
*** YOUR COMFORT AND SAFETY ***
To ensure your utmost comfort and optimal skin health, massages are performed on a heated massage table and I use only 100% pure, plant-derived essential oils. The space is air-conditioned in the summer.
Shower and towels available.
Unlike the vast majority of massage therapists who use sweet almond oil, I only use fresh, warmed, premium golden jojoba oil imported from Israel for my massages, at no extra cost to clients. Jojoba oil is odourless and well known for having a chemical composition that closely resembles the sebum of human skin, so it is easily absorbed and does not leave an oily, sticky feeling.
Freshly laundered towels and new, disposable headrest-covers are used for each client and all surfaces are cleaned and disinfected after each session.
*** SERVICES OFFERED ***
Ultimate Healing Massage (Swedish + Deep Tissue)
Signature Aro|Matherapy Massage
Swedish Oil Massage
Traditional Chinese Massage
Deep Tissue Sports Massage
Manual Lymphatic Drainage
Perfumery – Create your own perfume!
Insurance Receipt for Massage Therapy.
Prices are inclusive of all taxes.
$80/1h
$110/1.5h
$150/2h
Sunday to Thursday: 11am – 11pm
Friday and Saturday: 9am – Midnight
*** TO RESERVE ***
To find out real-time availabilities and to reserve online your own AroMass experience, please visit the website.
https://www.aromass.ca
(438) 50-60-680
View original article here Source