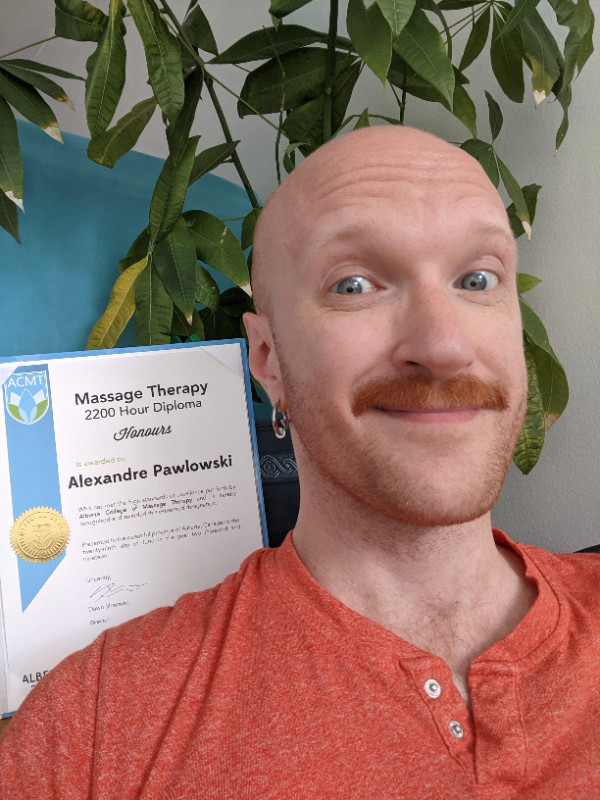 Disponible en Français aussi!
To Book, contact on Facebook:
https://www.facebook.com/GingerTouchOrthotherapie/
Alexandre is a graduate with honors from the Alberta School of Massage Therapy and member of the RMQ association in Quebec.
With three years of clinical experience, Alexandre combines Swedish massage, kine, and various techniques to create a unique massage that is aimed at lowering pain perception, releasing muscular tension, and improving range of motion.
Hours:
Sunday – 10am to 8pm
Monday – 10am to 2pm
Tuesday – 10am to 2pm
Wednesday – 10am to 8pm
Thursday – 10am to 2pm
Price:
Insurance Receipts available. Taxes not included.
60 Minutes – 70$
90 Minutes – 100$
Location:
1121 St Catherine St E (Prox. Metro Berri or Metro Beaudry)
To Book, contact on Facebook:
https://www.facebook.com/GingerTouchOrthotherapie/
View original article here Source