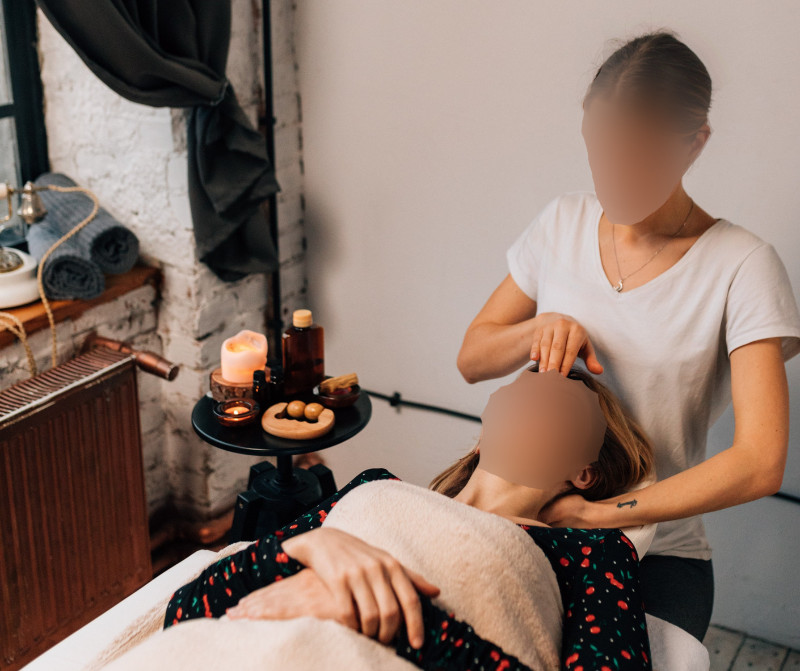 Therapeutic and calming massages are offered to ease tension and pain. Massage treatment can help with a number of additional conditions, including migraines, neck pain, shoulder pain, and neck discomfort.
We offer a variety of services, including :
=>Traditional Thai Massage
=>Rmt Cupping Massage Session
=>scalp Reflexology /Hot Stone /cupping massage
=>Rmt Foot reflexology
=>Rmt Deep Hot Stone Massage
=>Acupressure Massage therapy
=>Relaxation and stress reduction
=>Point release mechanism
All of It helps to reduce anxiety and causes relaxation.
Aiman Elboghdadi from GARDENIAS HEALTHCARE CLINIC INC has the highest therapeutic expertise and is one of our most skilled male RMTs.
The GARDENIAS HEALTHCARE CLINIC INC. < www.gardenias-healthcare.net >