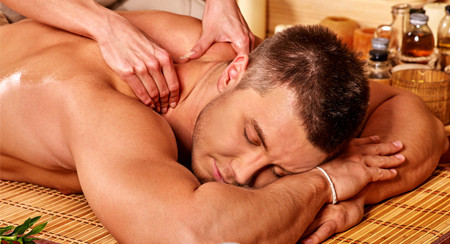 Professional, MALE REGISTERED MASSAGE THERAPIST with ten years experience, is providing deep tissue and therapeutic treatments (clinic setting at Lakeshore and Southdown Rd area) to help those who like to keep fit with their favourite activities.
GUYS, TRAINERS – I SEE SO MANY OF YOU AT THE GYM DAY AFTER DAY, AREN'T YOU SORE? REJUVINATE THOSE TIRED MUSCLES.
Appointments cannot be made for day of inquiry. and must be made in advance.
A RECEIPT CAN BE ISSUED FOR REIMBURSEMENT FROM YOUR HEALTH CARE PROVIDER.