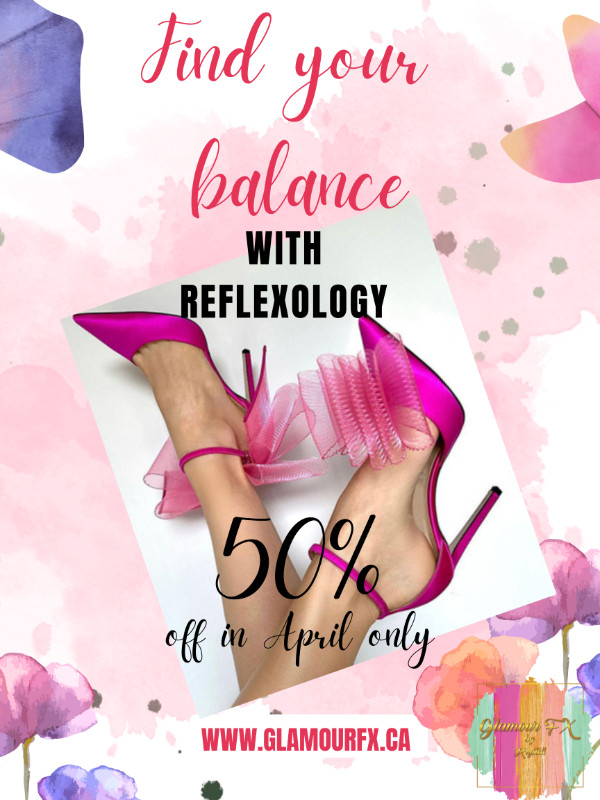 Whatever your reason for booking, whether it be anxiety, depression, sleep, to help ease your headaches, to help relax a tense digestive system, to help you switch off from the world, or just to help you enjoy someone pampering your feet and supporting your important self-care for an hour; this is your treatment, and I am here to help!
Your first session includes an important pre-treatment consultation and assessment of feet. During our consultation I will ask you a few questions, so I can better get to know you. Then it's time for a bit of fun! You will get to choose an essential oil from a colored bottle. It will be applied to your feet and hands while you're tucked up cozily on a massage bed, with the necessary support to ensure you will be comfortable for the duration of the treatment. Your Reflexology treatment stimulates your whole body's vital organs by applying pressure on reflex points with TCM (Traditional Chinese Medicine), chakra balancing and aromatherapy for relaxation.
At the end of the session I will discuss your findings with you, some will resonate and some might not, and that is ok. A warm towel will then be wrapped around your feet to melt all of your tension away! It is bliss.
Appointments available every second friday in Emerald Plaza (1547 Merivale, office 210) or in Gatineau 221 Chemin Freeman unit 230.
Call us for more information or to book your appointment: 613 413 8358
Online booking system: https://glamourfxcanada.as.me/