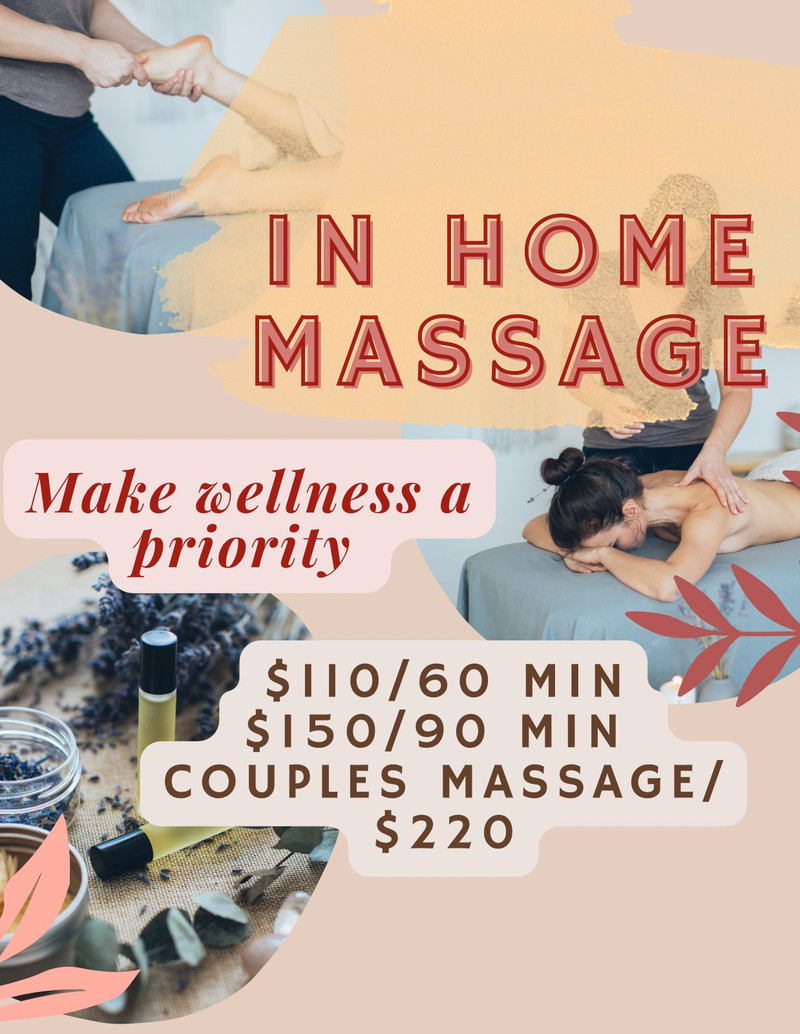 Treat yourself to the luxury of a professional massage in the comfort of your own home.
Registered massage therapists and insurance receipts are available upon request Monday to Friday with appointments start times from 9 am to 6 pm. We are closed weekends.
You provide a sheet and pillowcase to cover the table as well as a towel, blanket or sheet if you would like a covering. A covering is required while you are face up and exposed if you have opted to fully undress for your session.
We bring a portable massage table, high quality oil and spa music in case you don't have music of your own.
$110/60 Minutes
$150/90 Minutes
Travel is included in the pricing shown. Client must cover parking expenses if applicable. Tipping is appreciated but not required.
We cover Ottawa and most surrounding areas and have a small massage studio in Embrun clients are welcome to use if they do not have a suitable place in their own home. We don't charge extra for travel so prices remain the same regardless of location.
Massage providers are to be paid directly at the end of the appointment. We accept cash and e-transfer. Some providers also accept credit cards which are subject to a $5 transaction fee.
If you are ready to book an appointment please provide:
1. Service Address
2. Appointment Duration
3. Availability (morning, afternoon, evening, specific days of the week etc)
With this information we can offer you some appointment options that may work for you.