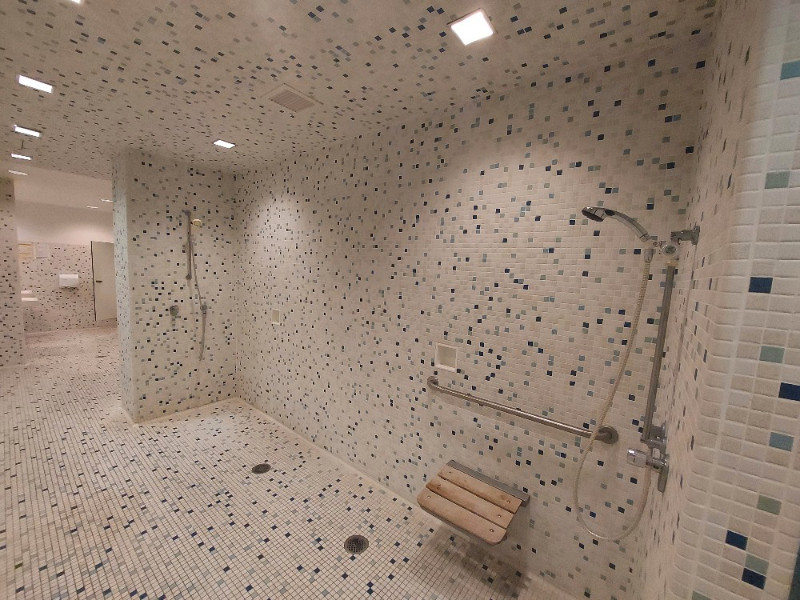 COME STRETCH YOUR SPINE WITH US & ENJOY HOW IT FEELS…
Pamper & reward your sore bones & muscles
**disclaimer: This cleansing & health service has nothing to do w sex so do not inquire about anything sexual or illegal from us.
For only $50 per hour, our beneficial service stimulates ALL 5 of your SENSES…
FEEL: Our delightful massage starts with a backscrub & includes the head & scalp, thighs & buttocks, but avoids the groin. Quick body hair shaving will also be offered. It ends w a generous application of body-butter of your choice scent to keep your skin supple & vibrant.
SMELL: The best aromatic oils & incenses from around the world have been gathered for you, PLUS scented body lube of your choice to finish you off, so you can leave smelling yummy..!
SIGHT: An upscale setting you can feel relaxed in, with a laser lightshow or various lighting effects (ie. animated fire or wave projections) as well to enhance your experience.
HEARING: Enchanting sounds you can focus on, may include … soothing Celtic hymns or Oriental instruments & chants.
TASTE: At the end, right in front of you, a champion's fruit & protein / collagen SHAKE will be mixed on the spot in front of you, to ensure maximum freshness.
–》we aim to make self care AFFORDABLE again, to the masses ….. SO don't be shy…Ages 25 to 85, –》Come heal, decompress & revive your-SELF with a needed TUNE-UP!
For only $50, we treat all 5 of your senses to an unforgettable, multi-stage, upscale, service, that will leave you wondering why you didn't try the famous west-Asian HAMAM (bath) session/experience, sooner!
Our goal is to heal fatigued bodies & souls from life's trials.
● Discover the routines of the World's Strongest Humans from the Eurasian Steppes near the Caucasus mountain range, with our delightful TURKISH-IRANIAN ("AZERI") "Champ's ritual", to help maintain your skin, & stretch your tired spine with "GRAND-MA'S TOUCH" to aid & maintain your health & higiene, -before dousing your new clean skin with custom tailored oil concoctions & any smell of body-butter or moisturizing-lotion, of your choice &/or need (different nutrients & botanicals may be available for different conditions like vitmamin a, e, aloe, menthol for muscle aches, intensive hydrating lotions, & blemish treatments).
***Promotions***
~ Halfprice ($30) for LOW INCOME PERSECUTED OR MARGINALIZED PEOPLE & ACTUAL VICTIMS, -preferably who already made maintenance efforts on their own before at times–because if TOO much neglect took place, promotional prices may not apply (nothing worse than having a subject or object to work on, that didnt see or make any maintanance efforts in years already, expecting a saviour to do years of catch up work miraculously on something neglected for ages & never taken well care of!)
~ Everyone else… first 2 visits, receive 30 minutes free, w purchase of 60min @ $50 so 90min total for $50 .
~ Ask about our free 1 hour use of pool, sauna, & suntanning deck, giving you up to 120minutes of beneficial bliss for only $50 .
*Only one promo can be redeemed at a time.
Skin Exfoliating & specific treatments available based on need & condition(s) which should be arranged prior session. By hand & electric machines, -our BACK Pain relieving massage soothes your skeletal system while increasing circulation within veins, tendons, & muscles. Temporary hanging or gentle stretching of body available upon request if you sign indemnity waiver, w purpose to briefly slightly straighten back, relieve lumbar strain & encourage internal biological mechanisms (organic movements) around central column.
Ask about our option to use bubble bom during scrub, &
Choose how your body will smell w different scents of Body Moisturizer, like mango, cherry, orange, etc. that may be available.
We aren't qualified or equipped to deal w those w skin conditions unfortunately who may need medical treatment. Kind regards & see you soon.