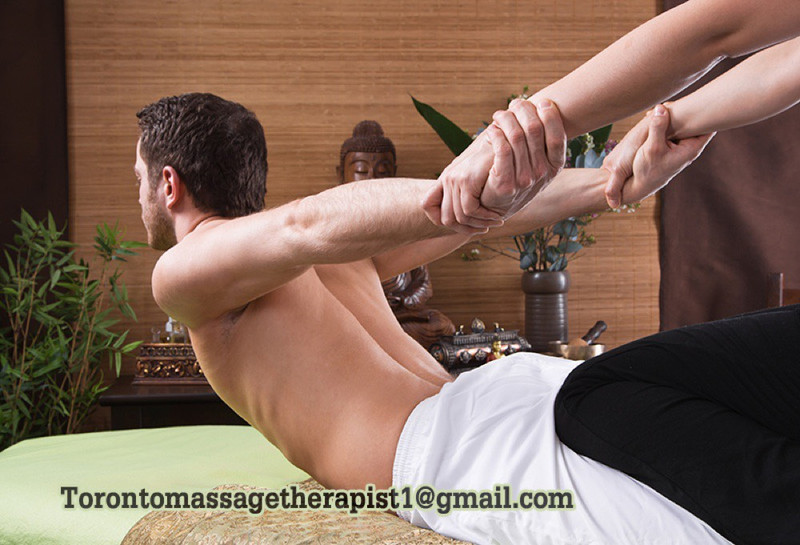 My name is James. I'm a well-trained Asian masseur offering Tradition Thai massage, Oil massage. I have
over 8-year- experience in my profession. I went and took Thai massage courses in well-known school "
Wat Pho" in Bangkok- Thailand.
*** I ONLY take male clients***
Using Traditional Thai Yoga massage: involves stretching. No oils are used in Thai massage AND/OR
Relaxing Oil massage: Mostly using my hands and forearms slowly massage all over your stress body
which soothe and relax your muscle.
My treatment goals:
-Reduce muscles pain and discomfort from sprain or strain injury such as lower back pain, shoulder pain.
-Increase mobility and reduce muscles and joints stiffness.
-Relaxation and reduce stress.
If you want a receipt for your insurance reimbursement, RMT- Registered Massage Therapist is also available. Please write "RMT MASSAGE" in the subject when you contact me.
Please contact me directly through my email: torontomassagetherapist1 at gmail dot com for more
information.
All booking and questions will be answered by email. I don't take any booking on kijiji app/website.
Hour : Everyday including holidays from 9.00 – 22.30.
The last booking has to start at 21.30 hr. All treatment must be done by 22.30 hr.
My home based practice is located near Toronto Central Grosvenor St. YMCA Centre – just a few minute
walk from either College or Wellesley subway station.