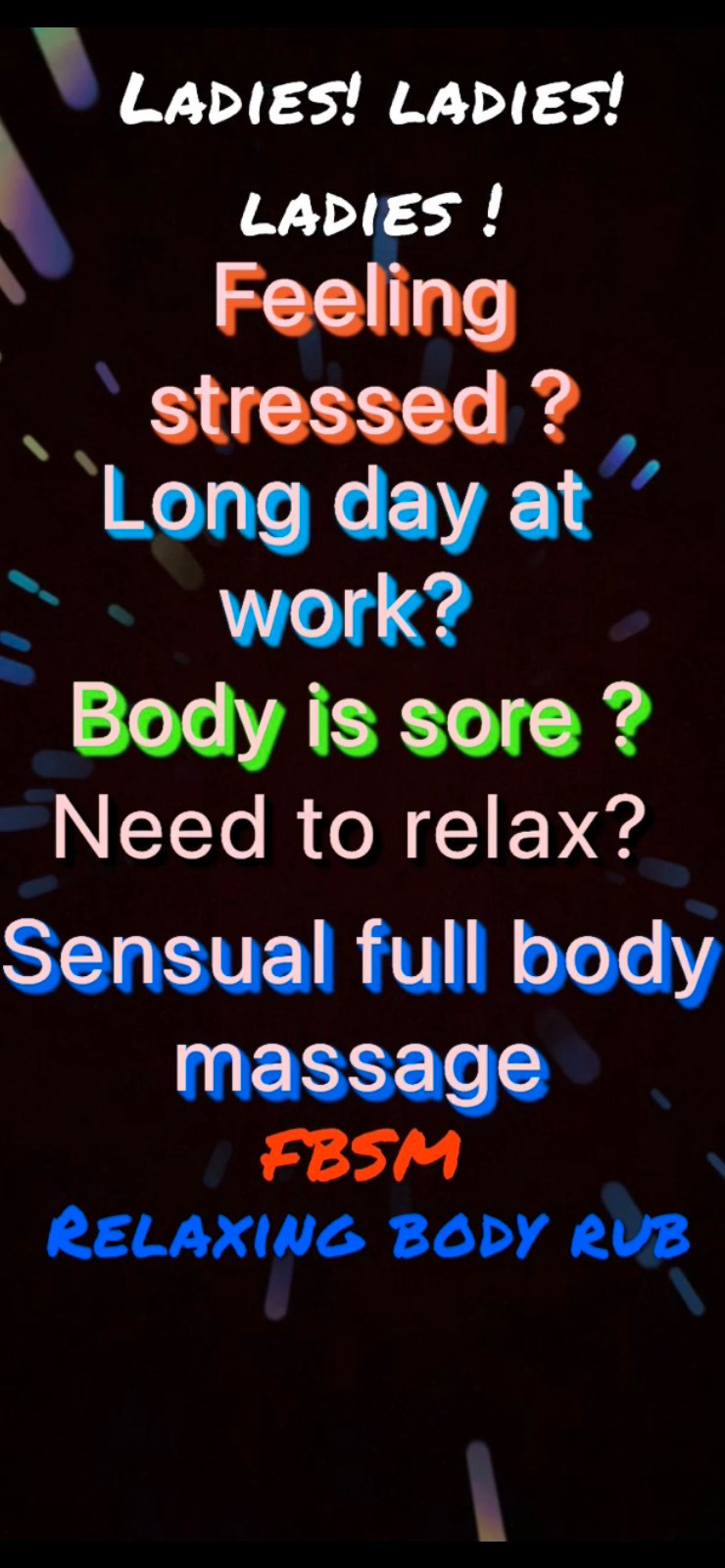 FEELING STRESSED
BODY SORE
NEED RELAX!
Give me a call.
Joshua here to take care of all needs.
36 your old Canadian born with Trinidad background
Strong soft hands to deliver the most relaxing massage possible to leave you brand new in the comfort of your own home.
posting on her for the first time so I'm offer 45 /per hr plus 20 deposit to secure our booking
Offering mobile service to your home.