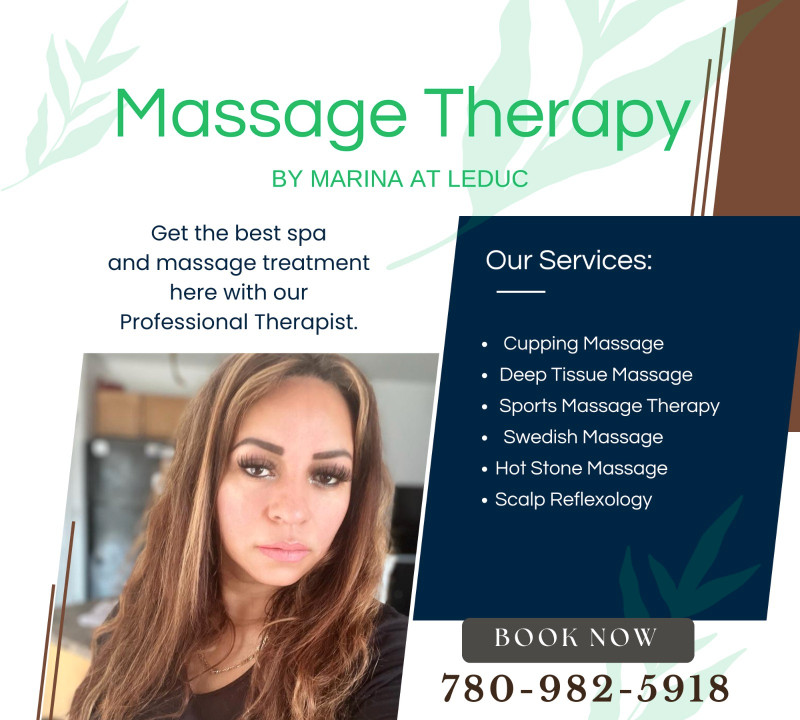 Discover a world of unparalleled wellness and rejuvenation at Beauty & Health by Marina, where we empower you to take charge of your health and well-being. Say goodbye to the discomfort of persistent aches and pains and step into a realm of unparalleled tranquility and vitality.
✨ Unveil Your Best Self with Our Expert Therapists ✨
At Beauty & Health by Marina, we believe in the transformative power of personalized care. With a team of dedicated male and female therapists, we offer diverse specialties tailored to your unique needs, ensuring that you receive the highest quality service.
Our Exquisite Services
Experience the pinnacle of relaxation and relief with our exclusive services:
Holistic Sports Massage Therapy
Traditional Thai Massage for Mind and Body Harmony
Rmt Cupping Massage Sessions for Targeted Healing
Expert Rmt Massage Therapy Sessions
Intensive Rmt Cupping Massage Therapy
Deep Tissue Massage for Total Tension Release
Hot Stone Massage for Ultimate Relaxation
Rmt Scalp Reflexology Massage for Stress Relief
Acupressure Massage Therapy for Balance and Wellness
Experience the Difference with RMT Massage Therapy
Swedish Massage for a Renewed Sense of Well-being
Explore the Bliss of Scalp Reflexology, Hot Stone, and Cupping Massage
Rmt Foot Reflexology to Revitalize Body and Mind
Located conveniently in Leduc, our center offers the serenity you deserve, complete with complimentary parking. Don't wait any longer to reclaim a life free from pain and discomfort. Contact Health & Beauty by Marina today and rediscover the joy of pain-free living!
Indulge in a world of wellness crafted exclusively for you. Your journey to a vibrant, pain-free life begins here.