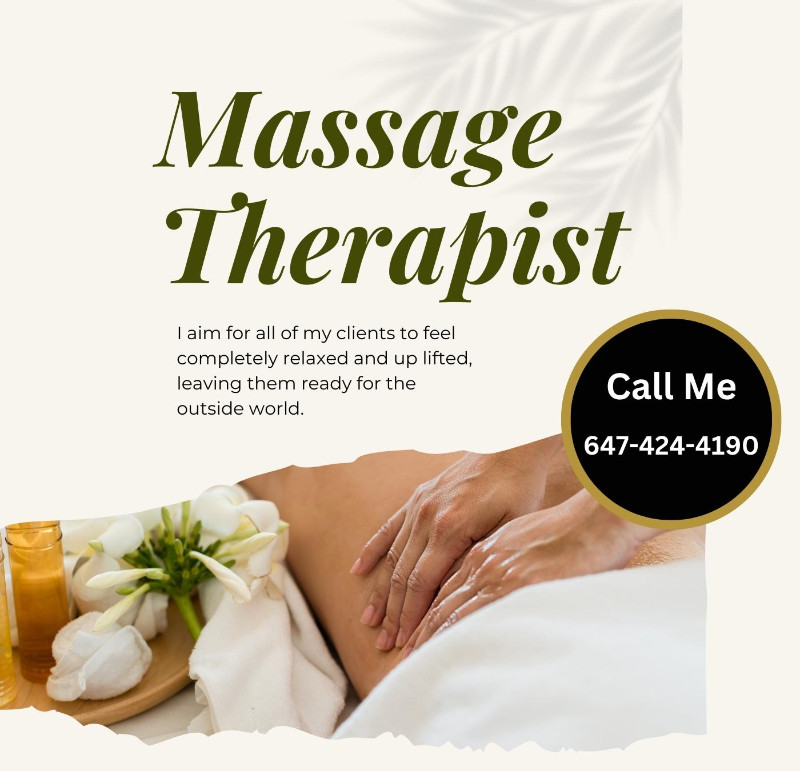 Are you looking for EXCLUSIVE Massage Therapist in Toronto??
I am a male therapist who provides therapeutic and recreational massage services for adults using strong hand techniques.
✅ As a mobile therapist, the location of the service is not a concern for me.
I can provide mobile massage services at your home, office, hotel, or motel, and I take strict precautions to follow COVID-19 protocols. I am available for Outcall services All over Toronto. I do not provide in-call services.
You can contact me by phone, text, WhatsApp, or email to schedule a massage appointment. I have all the necessary equipment, including a massage table.
My premium services are:
– Gym Injury
– Muscular Pain Relief
– Lower Back Pain Relief
– Foot Reflexology
– Fully body Therapeutic Massage with foot Reflexology.
– Swedish Massage
– Thai Massage
– Sports Massage
You can reach me by phone, text, or WhatsApp at 647-424-4190 or email at remeoal@gmail.com with any questions or to schedule an appointment.
I am happy to help 🙂
See you soon.