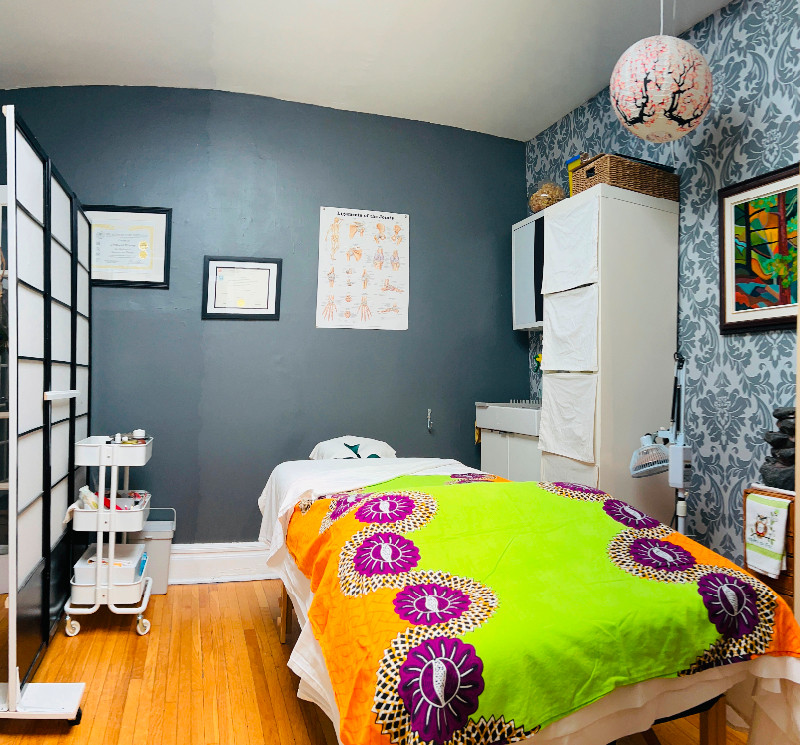 Looking for an independent female RMT to rent treatment room located within a small Women's health clinic (acupuncture, pilates, nutrition) steps away from the Big Carrot on Danforth in Toronto.
Build up your own practice or branch out from your current one. There would be an opportunity for referrals from the clinic.
This rental is available for all day Saturday to see patients. Cost is $100/day.
What's included:
– stationary massage table
– props, pillows
– basic clinic supplies
– some storage
We share a common landing and bathroom with other practitioners on the 2nd floor.
Please contact Cindy if interested.