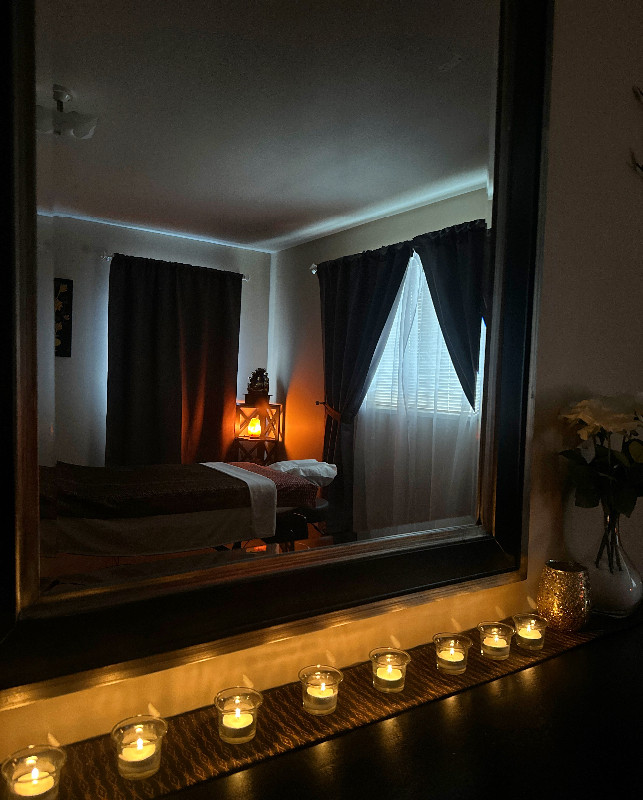 Hello, my name is Nita, I am Thai
I opened the first Thai spa located in pinetree way Coquitlam,BC If you are feeling tired,achy,or just need to relax,a massage is proven to increase diminish these feelings…
Come to massage today to get a 60 min,90 min or 120 min massage. This will change your life ‍♀️
SERVICES
Traditional Thai Massage
Combination of compression, acupressure and stretching. Range of motion in your muscles and joints is increased and this helps relax the muscles. It can also improve your posture and may help with back pain.
60 min – $80
90 min – $120
120 min – $160
Thai Aroma Massage
Combination of traditional Thai techniques of stretching and reflexology with aroma oil and smoother, more gentle approach of Swedish massage. The combination of tensioning and relaxation techniques sooth both body and soul for a renewed sense of energy.
60 min – $80
90 min – $120
120 min – $160
Relaxation Oil Massage
Using essential oils to suit your condition and mood, aromatherapy can reduce blood pressure and swelling, relieve stress and improve your blood circulation.
60 min – $80
90 min – $120
120 min – $160
Neck, Back, Shoulder and Head Massage
Working too hard? Need quick relief from being hunched over a desk all day? Massage targets the upper body, neck, shoulders and back to release tension and recharge your energy for improved focus.
45 min – $65
60 min – $80
Monday- Friday 10.00-7.00 pm
Sunday – Saturday 9.30-7.00 pm.
*** I do not offer any sexual massage services I'm doing just professional massage thank you