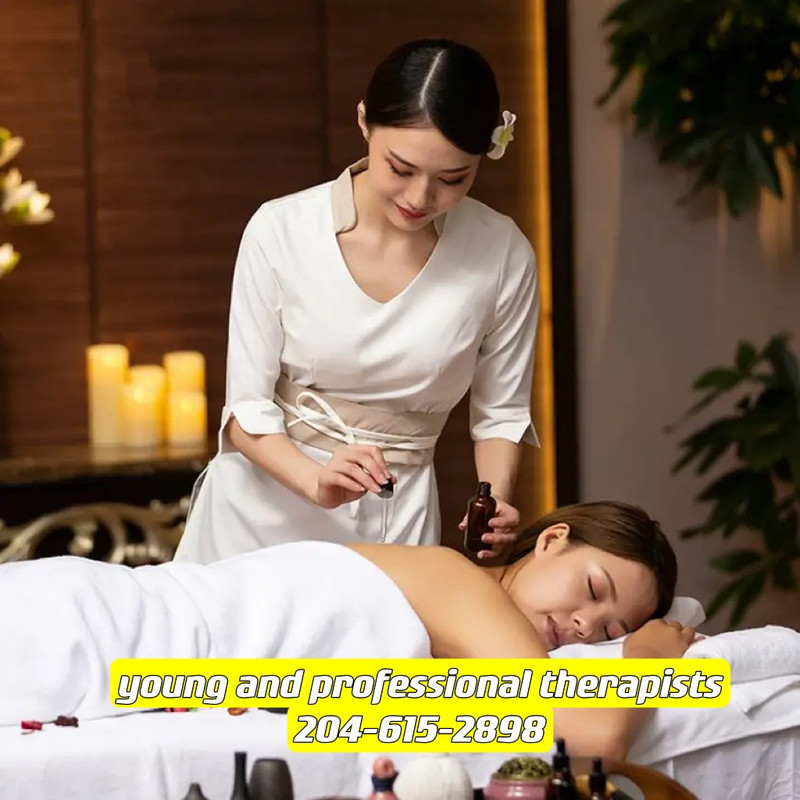 Looking for a body and sole relaxation. Come to us!
Young and professional massage therapist are available.
204-615-2898 text or call by appointments.
Chinese relaxation, deep tissue.
Thai massage to stretch sore muscle.
Very comfortable reflexology.
30m $40, 45m $50, 1h $60, 75m $75, 90m $90.
Available 7days(9am-10pm)
You deserve a good treat to relax! 204-615-2898 to book appointment!
Rmt Receipt available!